The Elliott Wave principle in my opinion is essentially only an academic tool that can be utilised for research and analysis purpose. If you wish to trade the next forecasted impulse wave, you should assign trading and risk management rules to appropriately capitalise these moves. Today, I decided to break down my charts with using some of the wave counts.
Aussie's bigger picture
Throughout 2020 at the peak of the pandemic we experienced a huge impulsive move to the upside until Q1 2021 before the market then decided to correct ever since. It will take year since February to complete correcting that bull move we had last year.
It seems like that according to my wave analysis, bears may have one final push of depreciation, before we ultimately expecting a bigger bull move as per shown in the below screenshot. We can expect the extreme of this correction to around 0.69 to the Australian Dollar.
Zoomed in
Recently, we have been playing inside a small bullish channel which essentially was correcting the counter-trend move of this year, however it seems like it is running out of steam. I am eyeing up the price right now and waiting for it to break the 0.72 key level, that would be a good indication that the trend will resume to the downside. Our second confirmation would be when it breaks and closes outside of the ascending channel.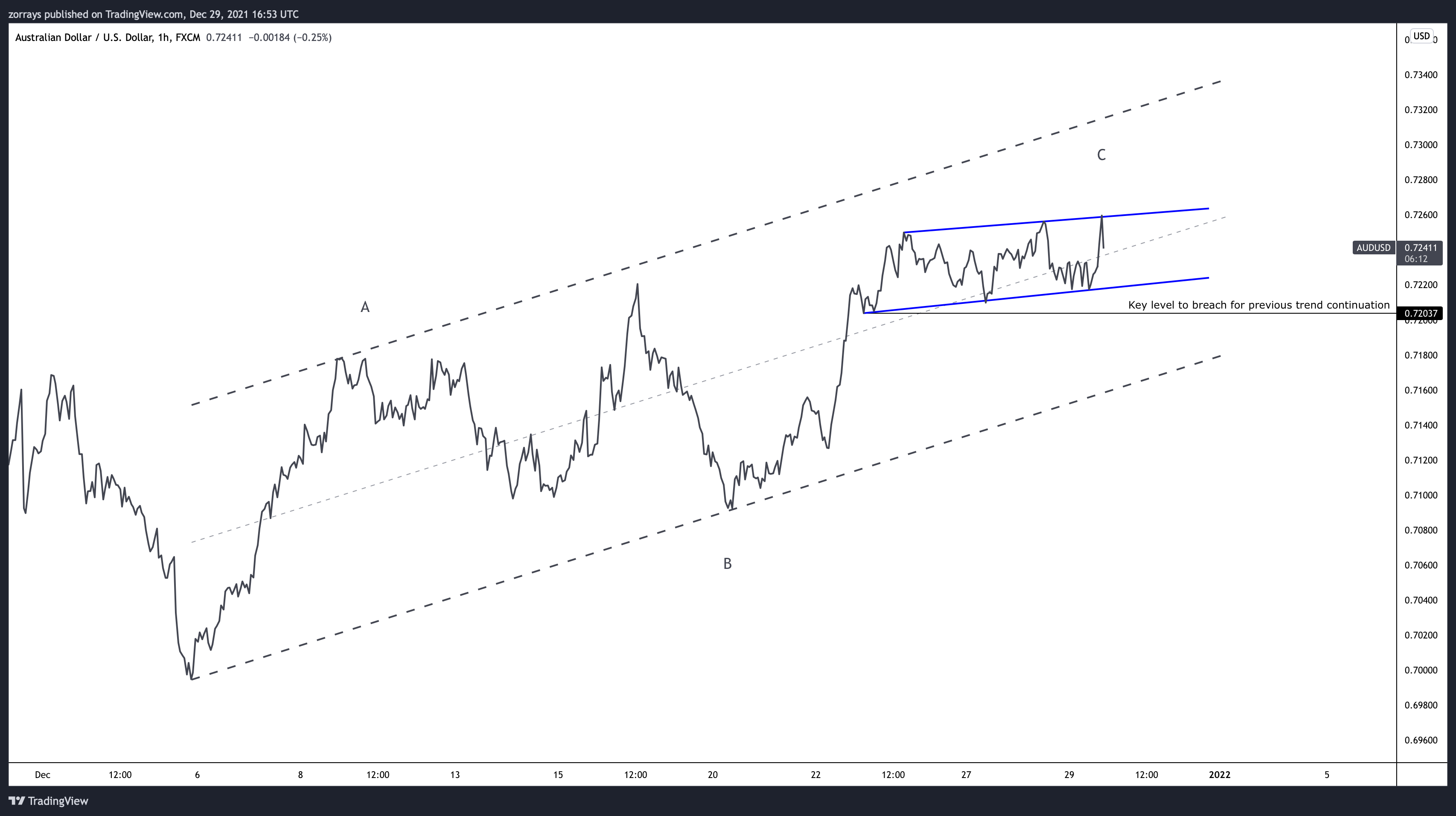 To summarise, Aussie is preparing for a bigger move to the upside however in the next month or so far we can expect further push to the downside to complete the extreme end of the correction.
For a look at all of today's economic events, check out our economic calendar.