The GBP/USD is bullish but before the next bounce we might see a retracement.
Yesterday we were witnessing a drop in the GBP/USD. It was normal as it's a part of a retracement. We could see the market bullish again probably around 2 POC zones. 1.3600-10 is the first zone and below 1.3600 we should see a drop towards the second zone. The second POC zone is 1.3505-1.3522. This is a stronger POC so the bounce could be happening here too. Targets are 1.3680 and 1.3730.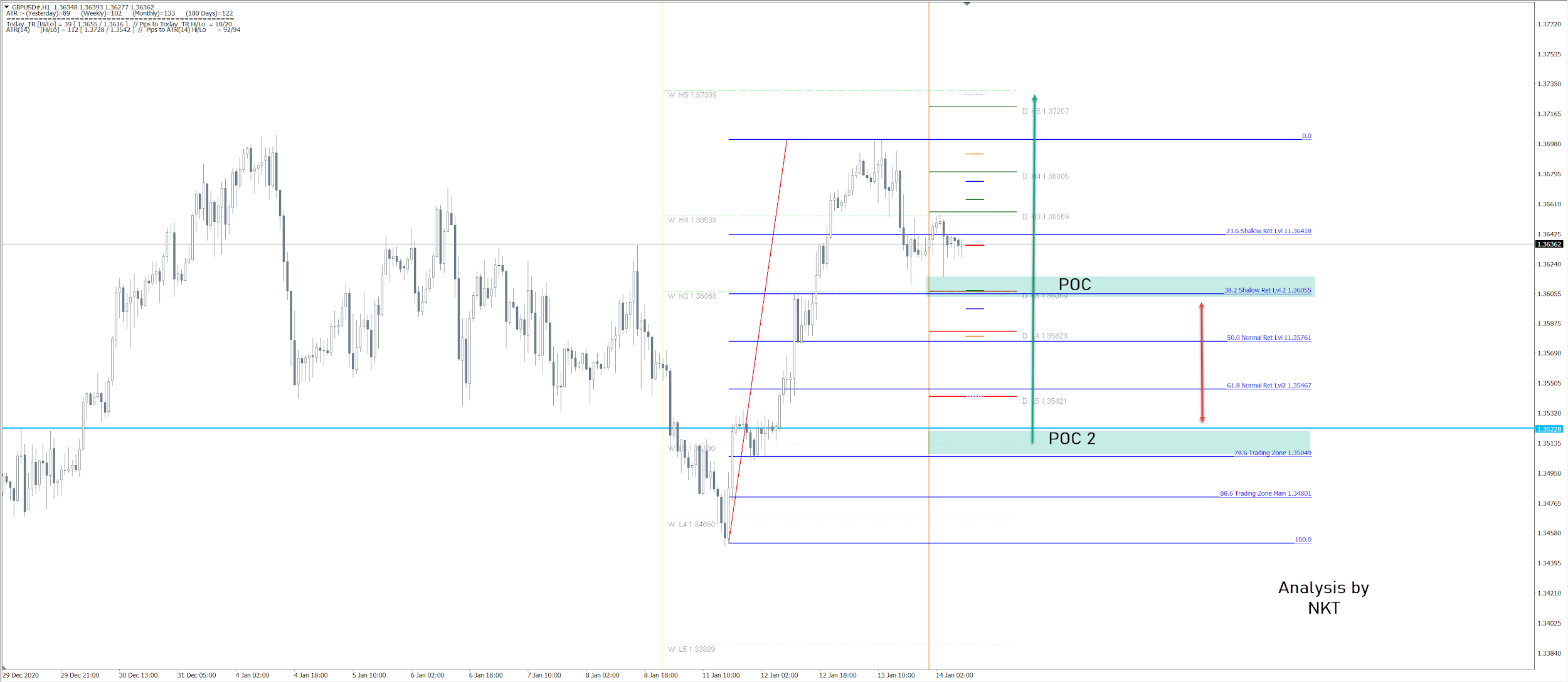 For a look at all of today's economic events, check out our economic calendar.
Cheers and safe trading,
Nenad