EUR/USD
4 hour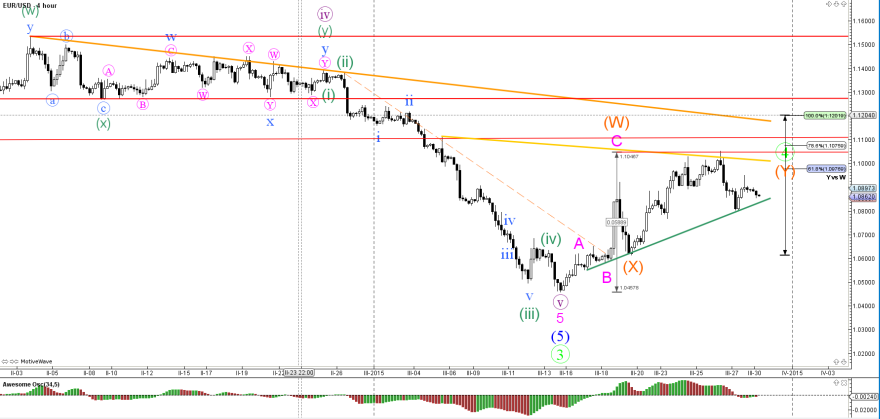 The EUR/USD price action faces many layers of resistance above it due to its bigger downtrend.
1 hour
Wave X (magenta) is not necessarily completed and a deeper correction could took place.
GBP/USD
4 hour
The FOMC price spike created wave W (blue) but price has been unable to break away from this price zone.
1 hour
Price is within a down sloped channel (orange and purple) and could be completing a wave X (green) of the bigger wave Y (blue).
USD/JPY
4 hour
The USD/JPY is making a WXY (magenta) correction within the bigger wave 4 (dark red).
1 hour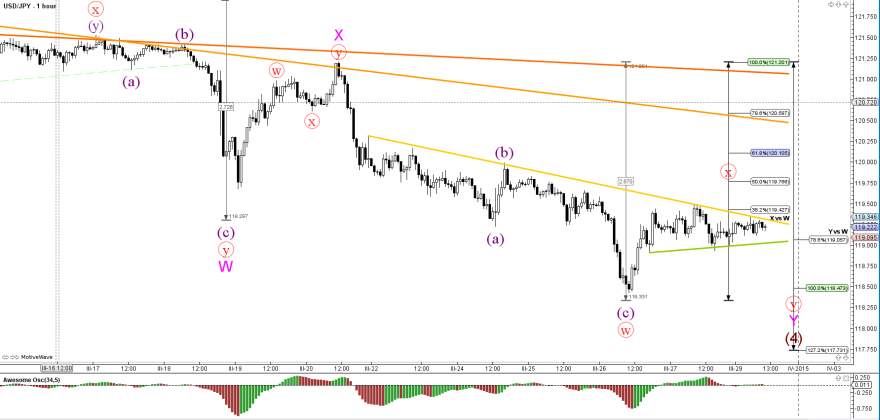 The USD/JPY is now in a small contracting triangle between support (green) and resistance (orange).
Original Source – Admiral Markets